Blog Post Publish Bundle
Get Blog Publish Bundle and automate your Content Marketing
14% OFF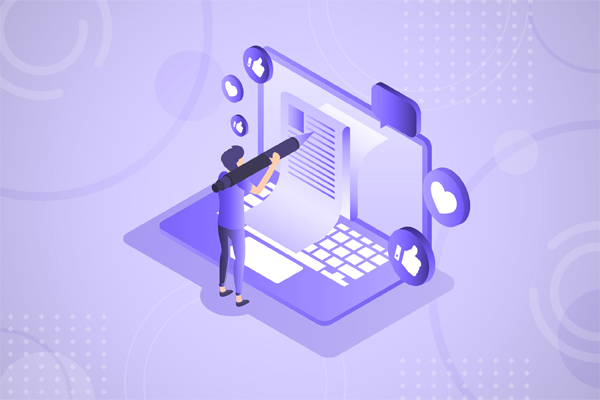 Request Custom Quote
Blog Post Publish Bundle
Our Blog Post Publishing Bundle is a comprehensive solution to all your blog post publishing needs. With 10 essential services included in one package, we offer optimization for search engines, design visually appealing featured images, and publish your posts on a regular schedule. Enjoy the benefits of time-saving, increased engagement, consistency, and expert handling of your blog posts.
The Blog Publish Bundle also can bought as an Addon Service for your website maintenance plan which added extra scope to carry out your regular blog upload & publish requirements.
10 Blog Posts Publish
Fully SEO Compatibility Check
Image Optimization
SEO Readiness
Feature Image Design
Publish at Your Desired Time Interval
Applicable to :
All Types of Active Maintenance Plans
Can be Bought Independent Too
Get Instant Blog Publish Support for your Maintenance Plan
Are you tired of spending countless hours trying to create quality content for your blog, only to struggle with publishing and optimizing it for maximum impact? Look no further! Our bundle offers a comprehensive solution to all your blog post publishing needs.
With our Blog Post Publishing Bundle, you get 10 blog post publishing services in one convenient package. Our team of experts will handle everything from content creation to scheduling and optimization, so you can focus on what you do best – growing your business!
Our services include:
SEO Optimization: We use the latest tools and techniques to optimize your blog posts for search engines. Our experts will ensure that your content is keyword-rich and optimized for maximum visibility.
Featured Image Design: We understand the importance of visual appeal when it comes to blog posts. Our team will design eye-catching featured images that grab readers' attention and entice them to read your content.
Publish Scheduled for the Required Frequency: Consistency is key when it comes to blogging. Our team will publish your blog posts on a schedule that meets your needs, ensuring that your readers always have fresh content to engage with
Our Blog Post Publishing Bundle offers a range of benefits, including:
Time-saving: With our team handling all the publishing and optimization tasks, you can save hours of time that can be better spent on growing your business.
Increased engagement: By optimizing your blog posts for SEO and creating visually appealing featured images, we can help you attract more readers and increase engagement.
Consistency: Our scheduled publishing service ensures that you maintain a regular posting schedule, which is essential for building a loyal audience.
Expertise: With our team of experienced professionals, you can rest assured that your blog posts are in good hands. We have the skills and knowledge to ensure that your content is top-notch and optimized for maximum impact.
So why wait? Get started with our Blog Post Publishing Bundle today and take your blog to the next level! Contact us to learn more about our services and how we can help you grow your business through quality content publishing.
Frequently Asked Questions
---
What type of Support is Covered under this?
Here are the pointers that cover this bundle scope:
Uploading Content Provided by the Client
Optimizing Images
Content Formatting for a Better Look & Feel
Publish or Schedule to Published
etc
---
What is not covered under this support bundle?
Here are some examples that do not cover under this bundle scope:
Content Writing
Image Editing
SEO Keyword Research
Etc.
---
Does it Carry forward to my next maintenance tenure?
No, it does not carry forward to your subsequent maintenance tenure.
---
How does it work?
Once bought this bundle, our client support team will add the additional scope to your maintenance package, and you can raise tickets against the stated scope further. If you don't have a maintenance contract, our team will post the content at your desired time interval.
---
Can I buy the bundle without Active Maintenance Service with you?
Yes, you can buy and we will schedule to publish your posts at your desired time interval.
---
Is it refundable?
Unfortunately, the item/service is not eligible for a refund.
---
What exactly is included in the Blog Post Publishing Bundle?
The bundle includes 10 essential blog publishing services, which include SEO optimization, featured image design, and scheduled publishing of your blog posts.
---
How long does it take to complete the bundle?
The timeline for completing the bundle depends on your specific needs. Our team works closely with you to ensure that we meet your deadlines and publishing frequency requirements.
---
Can you guarantee an increase in engagement for my blog posts?
While we can't guarantee a specific increase in engagement, our team of experts will work diligently to optimize your blog posts for search engines and create visually appealing content to attract more readers.
---
What happens if I'm not satisfied with the service?
Our team is committed to providing high-quality service to our clients. If for any reason you're not satisfied with our service, we'll work with you to make it right.
---
Can you create blog content for me?
While this service doesn't include content creation, we can recommend buying our "Blog Post Writing Bundle" for content creation service.
Popular Items From the Category