Website Hacking Issue Fix Service
Get your website cleaned and fixed from malware and hacking issues.
14% OFF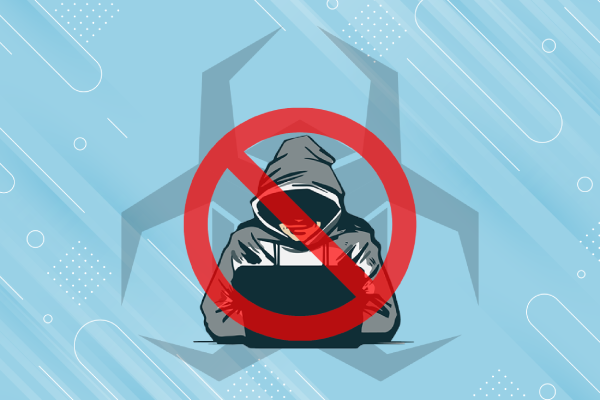 Request Custom Quote
Website Hacking Issue Fix Service
Protect your brand's reputation and recover your hacked website with comprehensive website hacking issue fix services. These services provide a complete solution to rescue your website from online threats and hackers, ensuring that your online presence remains secure.
Issue Identification

Audit & Cleanup

Recovery & Prevention
Applicable to :
WordPress
WooCommerce
PHP
CodeIgniter
CakePHP
Laravel
Case Studies
Quick Fix Website Hacking
7 Days Free Support
Our Website Hacking Issue Fix Service is designed to help you quickly and effectively resolve any security breaches or hacking issues on your website. Our team of security experts will analyze your site, identify any vulnerabilities, and take immediate action to fix the problem and restore your site to its original state.
We understand that time is of the essence when it comes to security breaches, which is why we offer a fast and efficient service to get your site back up and running as soon as possible. Our service includes malware removal, security scans, and website backups to ensure that your site is protected against future attacks.
We take security very seriously, and we will work closely with you to ensure that your site is fully secured and protected from any future security breaches. With our Website Hacking Issue Fix Service, you can rest assured that your website is in safe hands.
Here are the steps we take to fix your website hacking issue:

Identification: The first step in fixing a hacked website is to identify the cause and extent of the attack. This involves examining the website's code, logs, and database to find the point of entry and any other malicious code or activity.

Cleanup: Once the cause and extent of the hack are identified, the next step is to remove any malicious code or activity from the website. This involves cleaning up the website's files, database, and any other affected areas.

Security Audit: After the cleanup is complete, a security audit is performed to ensure that the website is secure and all vulnerabilities have been addressed. This includes updating software, plugins, and themes, implementing security measures such as firewalls, and monitoring the website for any suspicious activity.

Recovery: If any data or files were lost or compromised during the hack, the recovery process involves restoring the website to its previous state or retrieving any lost data.

Prevention: Finally, to prevent future attacks, it is important to implement ongoing security measures such as regular backups, software updates, and monitoring for suspicious activity. Education and training for website owners and administrators can also help prevent future hacks.
Frequently Asked Questions
---
How much time it will take?
Usually, it will take 3-4 Business days, however, if the attack is massive, it might take longer.
---
What access you would require?
Website CMS and Hosting Access would be required.
---
Apart from access what you would require?
A recent working backup of your website will help in recovering hacked files faster.
---
Will the issue fix permanently?
While taking measures to enhance website security can lower the risk of hacking, it's important to note that hackers continuously develop new methods to exploit vulnerabilities. Therefore, it's crucial to remain vigilant and stay informed about the latest security practices. Our team can offer recommendations for implementing security measures that you may consider to help prevent hacking.
---
Is it refundable?
Unfortunately, the item/service is not eligible for a refund.
Popular Items From the Category